Skip to Content
Brighter, Healthier-Looking Skin in Under an Hour
SkinLab Miami by Barba Skin Clinic proudly offers SkinCeuticals targeted treatments, Barba Skin Clinic custom facials, and chemical peels in our Coconut Grove location. Whether you are looking for a relaxing, luxurious facial, or you have acne, uneven skin, or signs of aging you are looking to correct, our signature facials and SkinCeuticals treatments can help your skin tremendously. In addition to our SkinCeuticals SkinLuxe Facial, we proudly offer four signature medical facial treatments designed to address your top skin concerns. Our goal is to take you from your consultation through your treatment in under an hour and to deliver brighter, healthier skin.​
SkinCeuticals Skinlab Signature Treatments
SkinCeuticals SkinLuxe Signature Facial
SkinCeuticals SkinLuxe Signature Facial promotes skin's nourishment and rejuvenation through a fully customizable facial to keep your skin looking radiant and hydrated. This 60-minute treatment utilizes exfoliates, massages, and masks in combination with C E Ferulic to target your individual skin concerns.
SkinCeuticals SkinClear Treatment
SkinCeuticals SkinClear treatment is a targeted and designed to prevent breakouts while reducing pore congestion and blemishes. This 30-minute treatment utilizes decongesting Clay Mask, exfoliating acids, and blue light therapy to deliver noticeably clearer skin.
SkinCeuticals SkinSmooth Treatment
SkinCeuticals SkinSmooth treatment is a targeted treatment to smooth and soften rough skin. This 30-minute treatment utilizes exfoliating acids combined with Phyto Corrective Gel and LED light to ensure your skin always looks great, especially before an upcoming event. Dermaplaning add-on available.
SkinCeuticals SkinBright Treatment
SkinCeuticals SkinBright treatment provides brighter, healthier skin in under an hour. This 45-minute treatment uses the power of HydraFacial combined with MicroPeel 20 to enhance skin's texture and tone and is ideal for routine maintenance or seasonal concerns.
SkinFirm Treatment
SkinCeuticals SkinFirm Treatment is a targeted treatment designed to remedy issues such as wrinkles and loss of firmness. This 45-minute treatment resets skin by using microneedling and Hydrating B5 Gel to rejuvenate your skin and address age related concerns. PRP add-on available.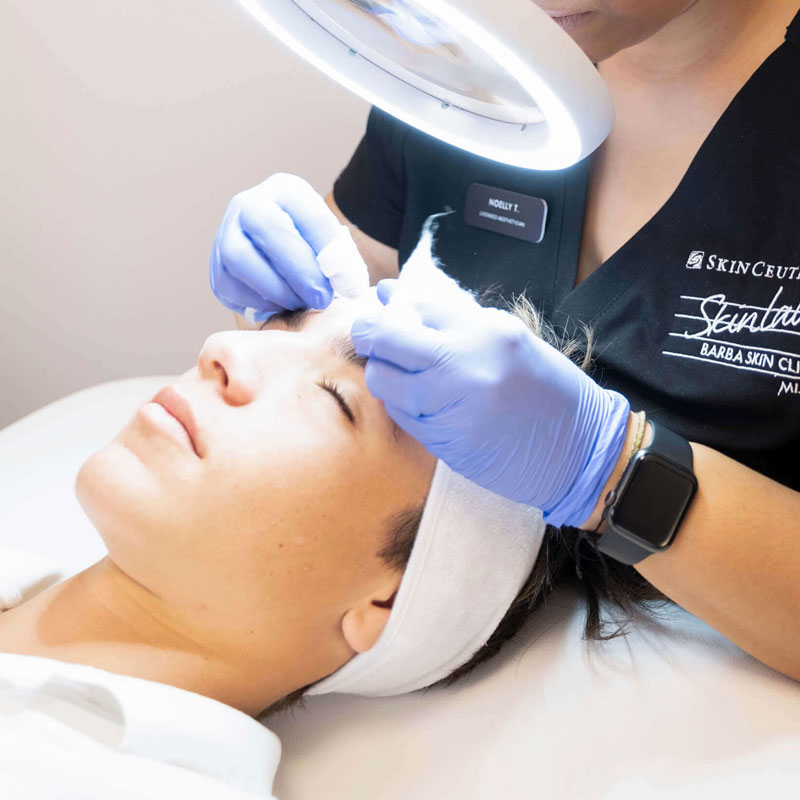 Barba Signature Custom Facial
This is the facial our clients love and put Barba Skin Clinic on the map. Our signature facial is customized for you every single time to provide deep cleansing and optimal exfoliation. May include extractions, microdermabrasion, or a gentle chemical peel chosen specifically for you. Together, these steps clear pores and slough away dead skin cells, leading to a smoother texture and more radiant tone. Ask about our Signature Plus if you want a deeper peel and/or LED light therapy.
$250 | 60 Minute Treatment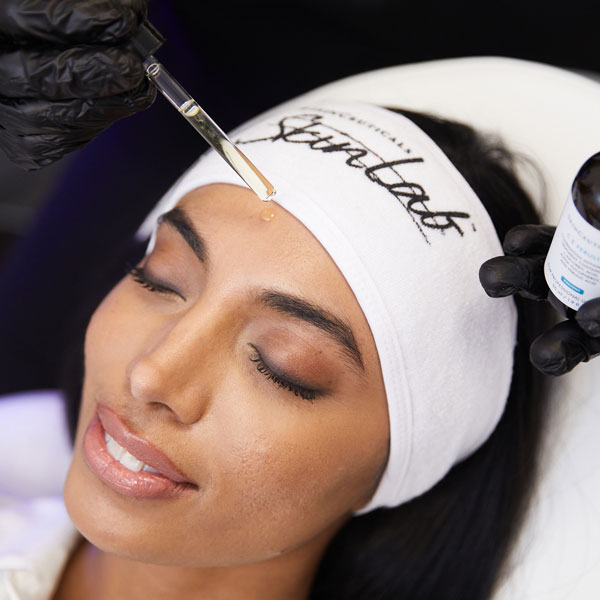 A Medically-Driven Skincare Provider
We prioritize your health above all else. Choosing a facial provider can be challenging, given all the options. What you want is one guided by medical science and led by an experienced and well-educated doctor. Dr. Barba is a Diplomate of the American Board of Dermatology and is a member of the American Academy of Dermatology and the American Society for Mohs surgery. You can trust SkinCeuticals SkinLab by Barba Skin Clinic with your skin's health.
Book an Appointment Today